Last time we talked about the OV or outbound to the vendor.  Now we cover what happens when we get a response from the vendor, or the IV.  We left off at status B010.
When the Vendor approves or rejects the claim, you can hit the action button to create the 3rd version of the claim.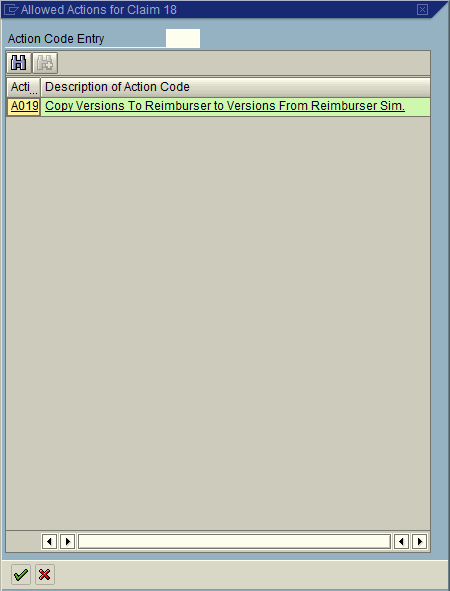 Select A019 to create the 3rd version of the Claim.
The status is now set to B020: Reimburser Inbound (Reply) Received
Be sure to update the Item Detail tab with the amount that the vendor will reimburse.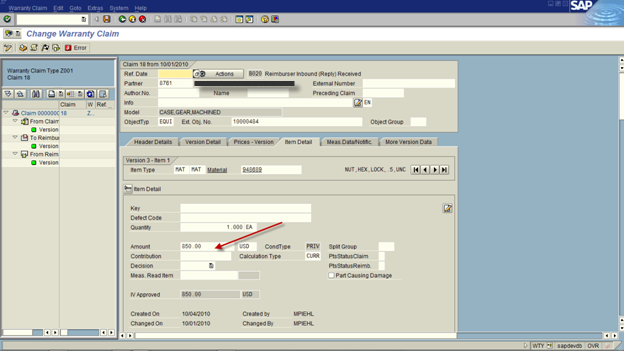 Be sure to update the Version Detail tab with the Decision (Approve or Reject).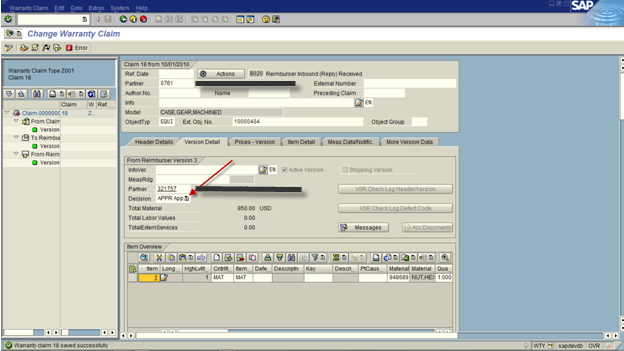 Press the Actions Button: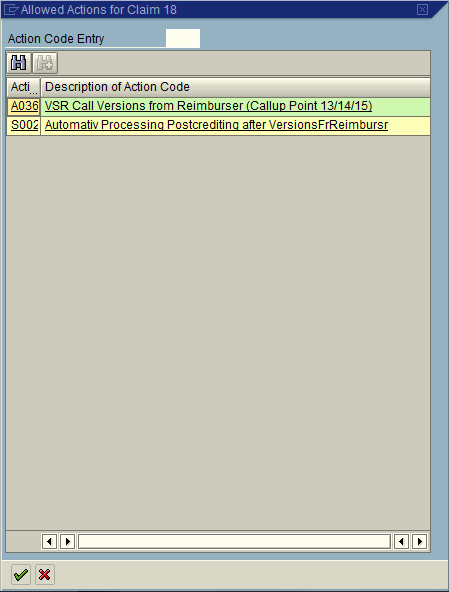 Select Action A036: VSR Call Version from Reimburser (Callup Point 13/14/15)
Status is now set to B022: Claimant/Reimburser Version checked
When the money is received, press the Action Button:
Select A043: Post Versions from Reimburser in FI
This will set the status: B025: Reimburser Version Posted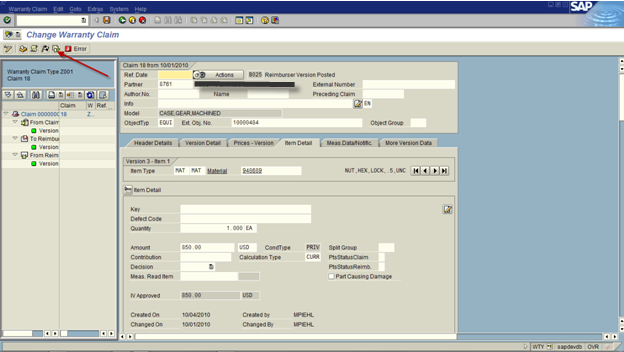 Press Save.
To see the accounting docs that were generated, press the document flow button.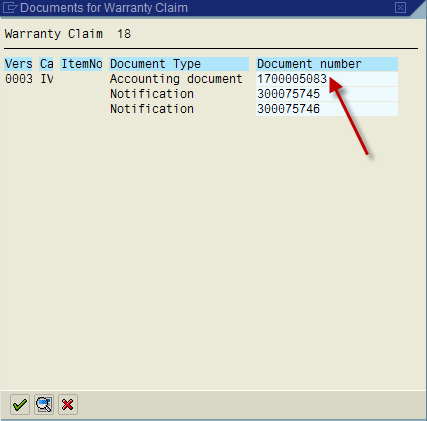 Click on the accounting document.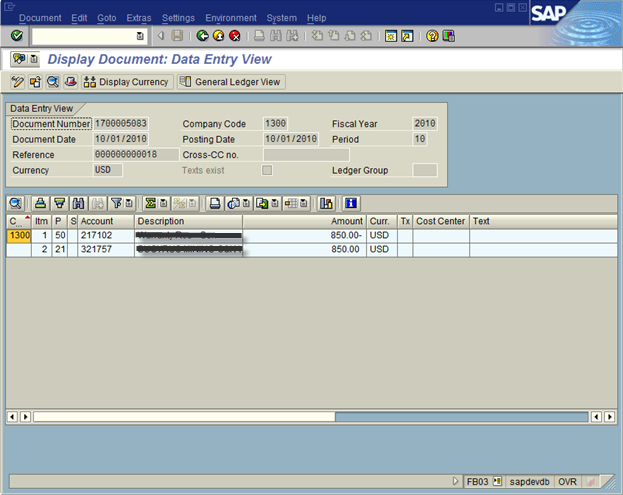 Green arrow back to the claim, and press the action button.
Now, at this point, you've received the money from the vendor.  Next time around, we'll talk about the OC or outbound to the claimant/customer, the end of the warranty claims cycle.
Thanks for reading,
As always, thanks for reading and don't forget to check out our
SAP Service Management Products
at my other company JaveLLin Solutions,
Mike