If you're familiar with SAP service management, you realize the challenge of seeing the full picture of the in-house repair process.  If you don't what I'm talking about, you've never tried to see the end to end service process in a single place.  Because SAP Service Management is a combination of plant maintenance and sales and distribution, this means that you have to try to get your reporting from multiple different places.  If you want to see the time it took from creating the repair sales orders to the time the customer sent you their item for repair, how do you do that?  Worse yet, how do you find out how long it takes between receiving the customer's item and the time your service order is released?  Because you are often crossing modules, there is nothing out of the box to give you this information.
Now you may have a great SM person, who has spent countless hours working with your BW person to create this cube, so you can get some of these metrics.  In many of the places I've been, that never happens.  Often service is the forgotten department, always at the bottom of the development queue.  What if you could get all the information you could ever want or need on your repair sales orders?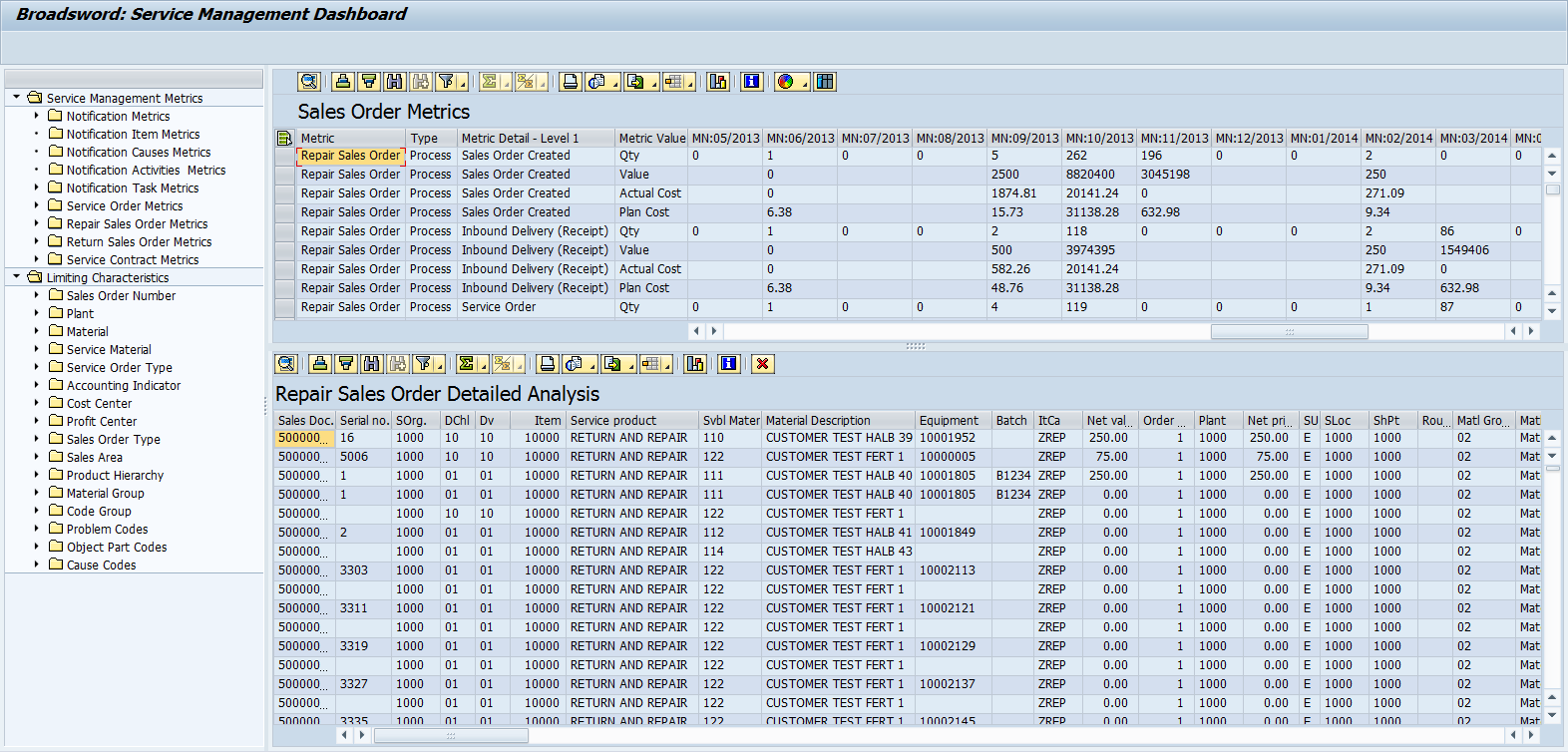 What if you could all of this out of the box?  Well, you're looking at it.  Our Service Management dashboard pulls together all of the information on repairs orders, including associated documents, status' and when they were set, built in metrics to quickly see at a glance how many orders are open, received, in repair, and so much more.  If you use Service Management, your organization needs this kind of information.
If you'd like to learn more, check out demo of the Service Management Dashboard.
Thanks for reading,
As always, thanks for reading and don't forget to check out our
SAP Service Management Products
at my other company JaveLLin Solutions,
Mike