One of the things I've often found lacking in standard SAP is the ability to quickly change multiple documents at the same time.  Now there are some transactions like MASS or MMAM that let you change some things, but it often locked down pretty tightly at more organizations because there is too much power.  One of the places I've found this would be particularly useful is updating service orders by the supervisor.  Let me explain…
How often does your service supervisor have to go through 10, 20 or maybe 100 orders per day to update the service order?  It could be to assign the priority, the responsible technician, or maybe the start and end dates.  Regardless, manually opening each order is a waste of time.  What if you could have a single list of all the orders you care about, and you can just enter in the changes you want to make to multiple orders, and press execute to have it all taken care of?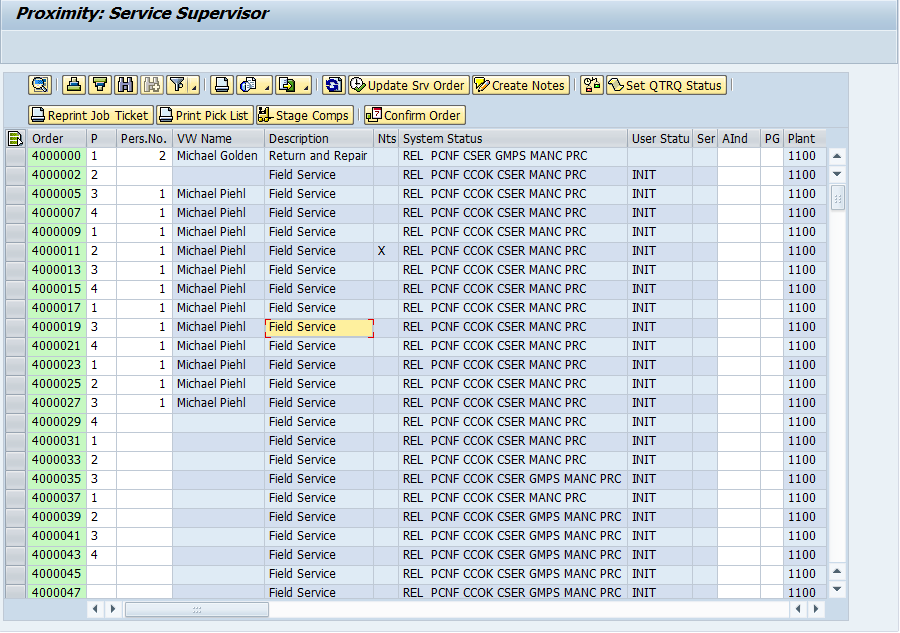 Check out service supervisor if you could use this functionality, plus a lot more.  Currently, we support multiple fields for quick change including:
Priority
Person Responsible
Accounting Indicator
Planner Group
Basic Start/Finish Date
Maintenance Activity Type
All fully configurable, so you if you don't any of these displayed or changeable, just set it in configuration.  This is just one of the many features in Service Supervisor.  If you'd like to find out more, please check out the full demo for Service Supervisor.
Thanks for reading,
As always, thanks for reading and don't forget to check out our
SAP Service Management Products
at my other company JaveLLin Solutions,
Mike