Now, I recently ran into a situation where I was trying to figure out a background program that was causing me issues.  I knew the user, but my normal methods were not helping me figure out.  so I found a post that put me on the right track.  So, here's the quick and dirty version:
If your screen doesn't look like this to start with:
Click above and select expert mode:
Next, double click on business transaction analysis: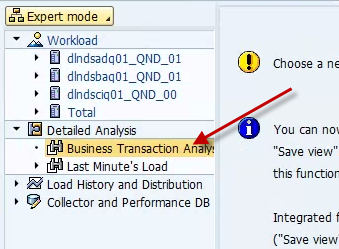 Next, update the defaults:
User:
Start date
Start time:  00:00:00
Read time:  23:59:59
Hit the green check.  This will give me everything that your selected user did yesterday.
Thanks for reading,