I'm finally getting back to some of the warranty claims stuff again.  Today we'll talk about a smaller piece of the configuration, but it connects directly to my last post on warranty claims.  This post is also within the Process Control portion of the claim.  The define processing status step allows you to create your own statuses within the claim and give it any description you want.  When you combine it with the define action controls you can connect your processing status with any action you want.  Here's how you go about creating your own status.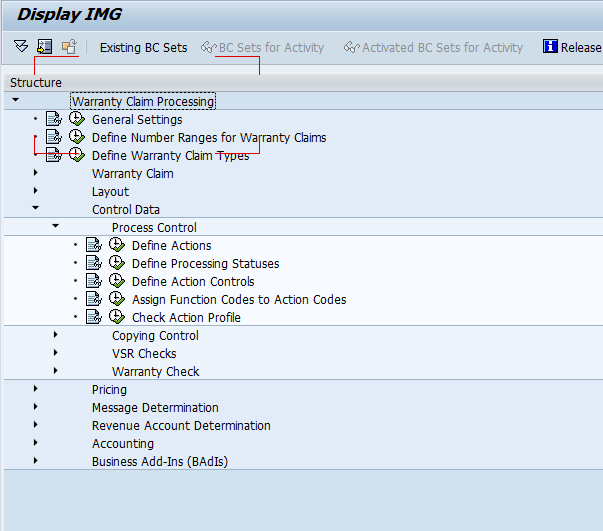 Going back to OWTY, you can find this step in configuration.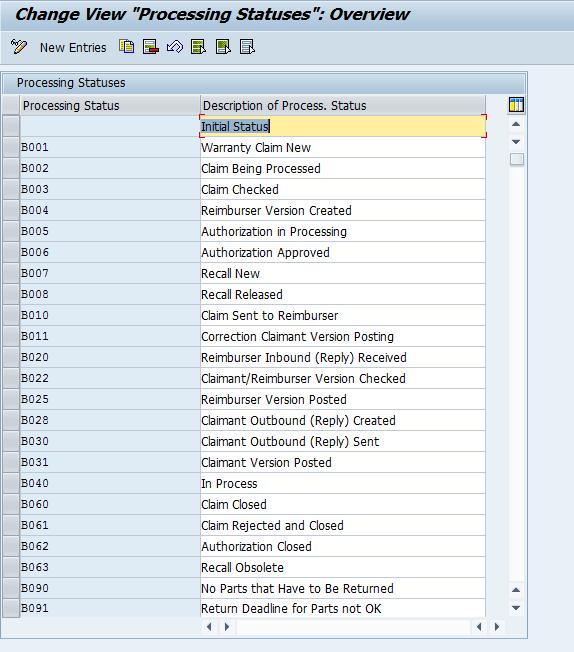 Now, this is just a sampling, but you can easily create your own set of statuses.  I'll get to more in depth claims configuration soon.
Thanks for reading,
As always, thanks for reading and don't forget to check out our
SAP Service Management Products
at my other company JaveLLin Solutions,
Mike