Well, I recently talked with some old colleagues about an upcoming new avenue of business for them.  One of the options was Warranty claims, so that got me thinking that I should get back to this configuration piece of warranty claims 🙂  Today I'll discuss the Warranty Check.  The configuration itself is pretty straightforward.  The idea behind this single piece of configuration is how the action (A200 Warranty Check) should behave.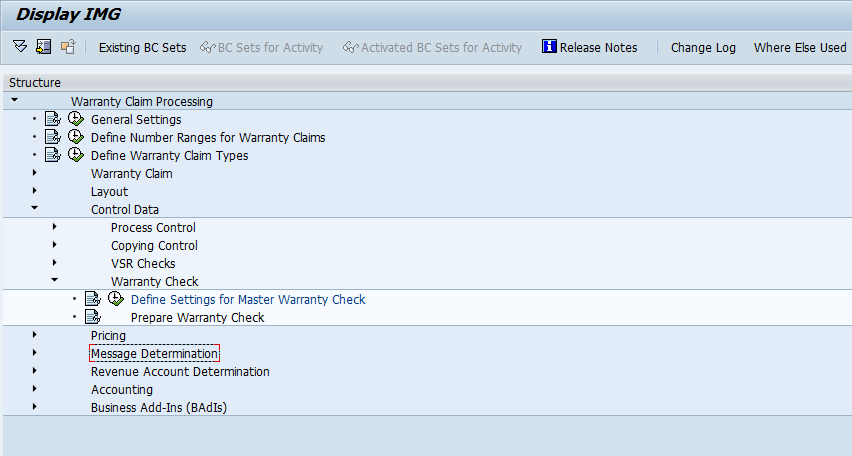 Using OWTY you can see where to configure this step.

Now the configuration portion only has 2 pieces.  One is the LinkItemResults which can be either AND or OR.
This field comes into play if you have a complex master warranty that contains more than 1 item.  So if you have a simple time based, this won't impact you at all.  But if your master warranty has multiple items within it, and you select AND, then all items must be true for it to be considered under warranty.  If you select OR, any one item will suffice to be considered under warranty.
The FactoryCalender is exactly what it sounds likes.  Just another calender, that will be used to calculate time based warranties.
I'll try to post more warranty claims config in the coming days, as I don't have anything else interesting to post at the moment.  I'm currently trying to catch up on my sleep after 3 incredibly long weeks.
Thanks for reading, and as always, if you want to hear about something in particular, let me know.
As always, thanks for reading and don't forget to check out our
SAP Service Management Products
at my other company JaveLLin Solutions,
Mike