My friend Rama recently asked me a question about the additional data tab on the Class (CL02) screen.  For some classes he could see it, for other he couldn't.  I was stumped.  Every system I've worked in had it available for class type 300.  Well, luckily, he passed on a little tidbit of information that I wanted to pass onto you.
in SPRO, go to Cross-Application Components–>Classification System–>Classes–>Maintain Object Types and Class Types.
Once you get in there select MARA, then double click on Class types.
Highlight class type 300 and go into the details.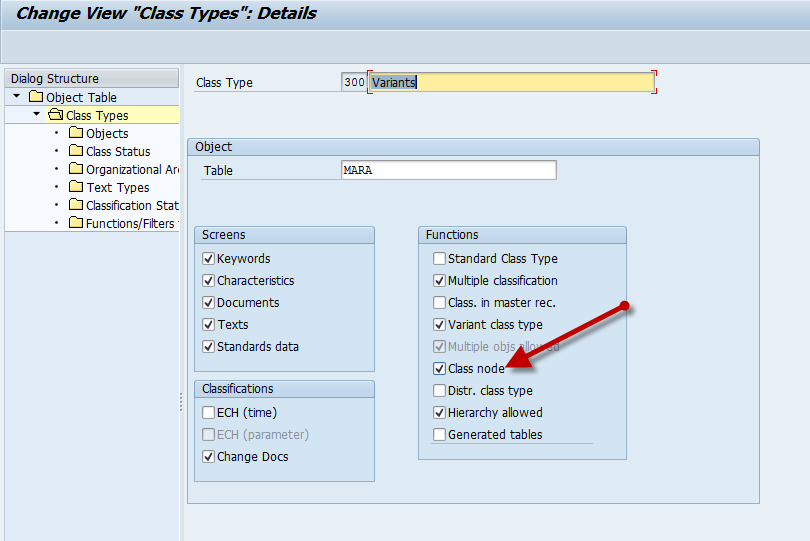 Once you get in, you should see this screen.  If you want the additional data tab in your class, make sure that Class node is checked.
thanks for reading,
As always, thanks for reading and don't forget to check out our
SAP Service Management Products
at my other company JaveLLin Solutions,
Mike