I recently wanted to add an external number range for the master warranty.  I struggled a bit because I forgot to look out for overlapping number ranges, but I'll talk about that in a bit.  First, how to add a new number range (keep in mind, you screens may look slightly different depending on your version of ECC).
First, go to transaction BG00 (you can also get here in SPRO)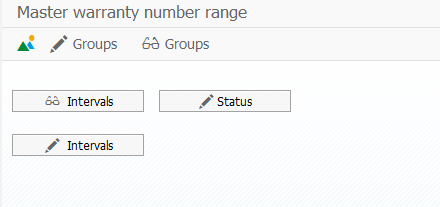 Press Edit Groups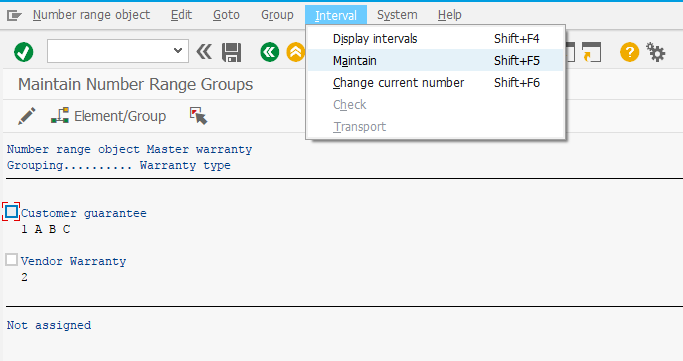 Once in here either press the Create button (shown in newer version) or using the menu:  Interval -> Maintain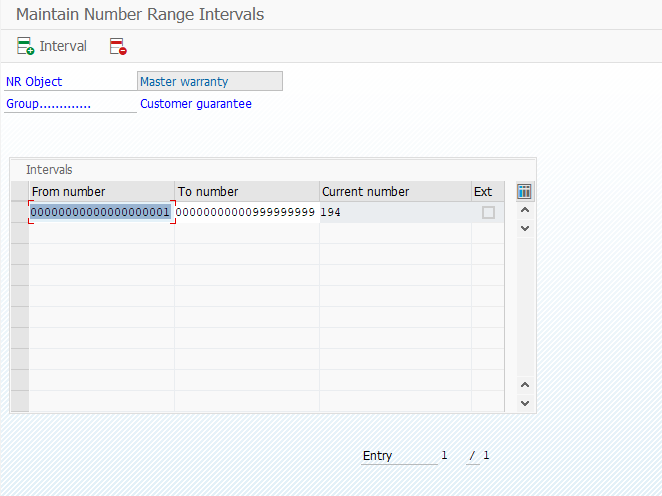 Add a new interval.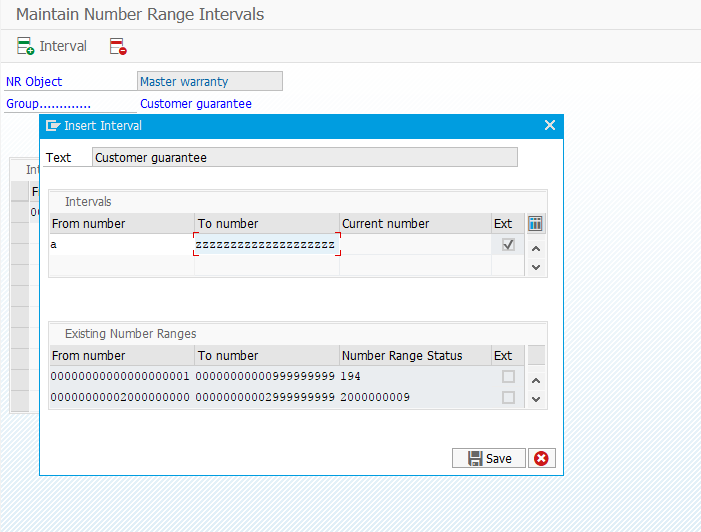 Enter in the start and end (be sure to press external if it isn't defaulted).
A side note.  I kept trying to add AAAAAAAAAAAAAAAAAA to ZZZZZZZZZZZZZZZZZZ
Interestingly enough, this conflicts.  If you simply select A as your from and ZZZZZZZZZZZZZZZZZZ as your to, everything will be happy.
thanks for reading,
As always, thanks for reading and don't forget to check out our
SAP Service Management Products
at my other company JaveLLin Solutions,
Mike