Well, thanks to Deven for this post.  He pointed out something that I really hadn't paid attention to the in past.  If you are looking at the service order, certain orders have the service product, sales order, etc.  (in default SAP, this is the RMA section).  If you find this section isn't showing up for your service order and you want it, you need to add a single check mark in configuration.

Select: Credit Limit Checks, Sales Document Types for Service Orders.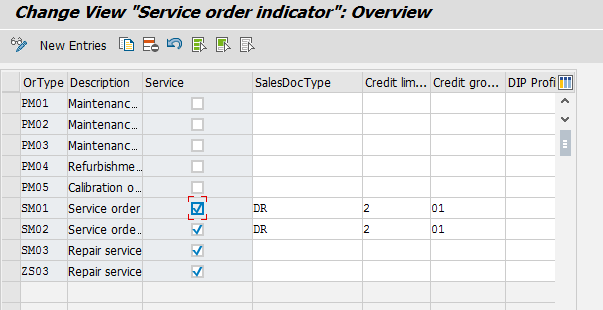 Be sure the service check box is set.
Thanks for reading,
As always, thanks for reading and don't forget to check out our
SAP Service Management Products
at my other company JaveLLin Solutions,
Mike