I recently learned something new, so I thought I'd pass it onto you.  When you deal with third party items, you usually need to control where the dollars are supposed to flow to the purchasing side of things.  Well, with a little digging, I figured out the configuration steps required to do it. This could get long, so I'll probably break this into a couple of pieces.  This first piece is the Account Assignment Category.  if you are like me, you've seen this field in the schedule lines, but never really paid any attention to it.  Well, now I understand the value.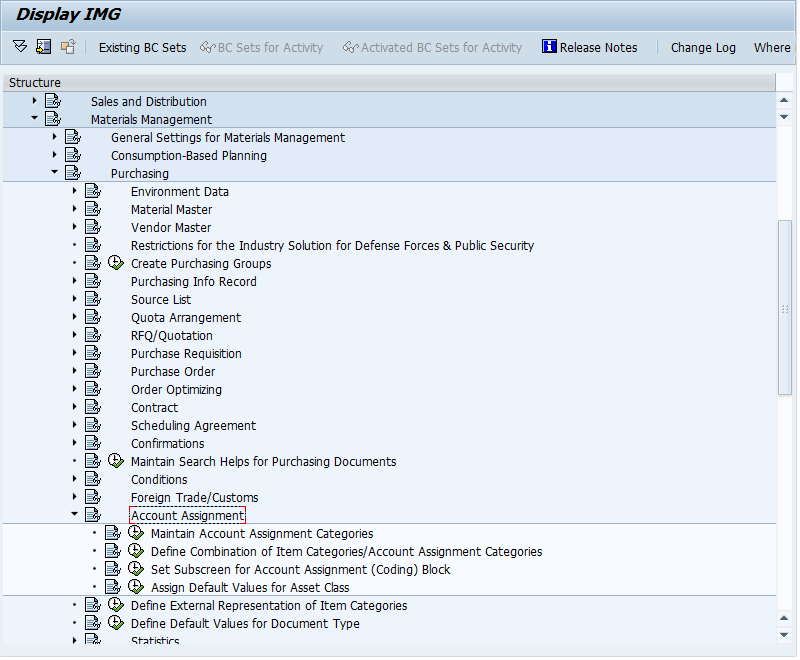 First, here is where you go to in configuration.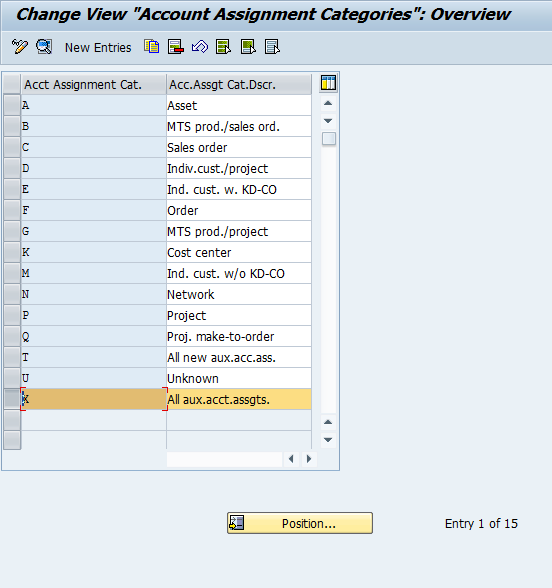 From here, you can see the different out of the box account assignment types.  In my example, X was the default.  I was having trouble getting the correct account until I came to look at the next piece of configuration.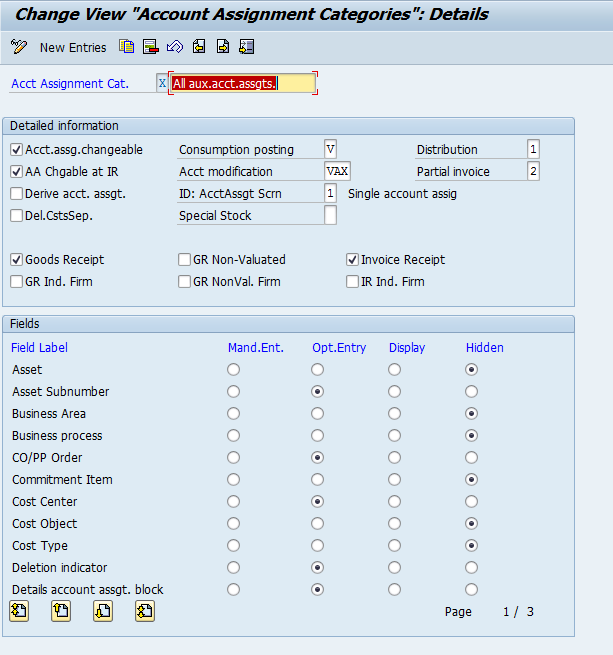 Then like magic, I found the field I'd been looking for.
Acct Modification – this field VAX is the missing key I needed to assign the accounts.  It's also the way to make new keys, so if you want one item category to point to warranty, and one to be billed, this is the start of how to configure that.
in addition, you can determine if you want to perform a goods receipt into inventory, or if the item is purely service related.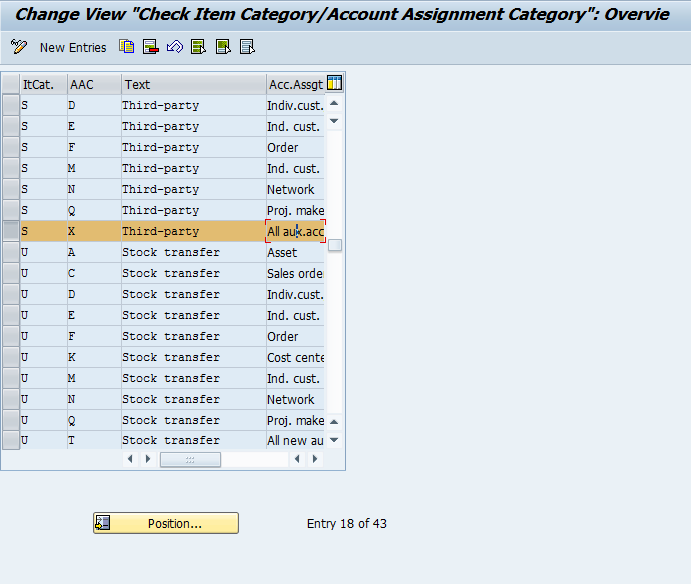 One more step for today…  and that's the next step in configuration.  And this one simply needs an entry for S and your account assignment category. If you don't make a new category, you don't even need to perform this step.
I'm not going to go into a super amount of detail here because I'm no MM expert, and I'll cover this in more depth in my upcoming e-book.  If all goes according to plan, I hope to publish this by mid-November.
Thanks for reading,
As always, thanks for reading and don't forget to check out our
SAP Service Management Products
at my other company JaveLLin Solutions,
Mike