It's amazing the difference that one year makes.  We attended the SAP MFG conference in Vegas last year and had less than stellar results.  To give you an idea of what happened, let me give you the before and after pictures..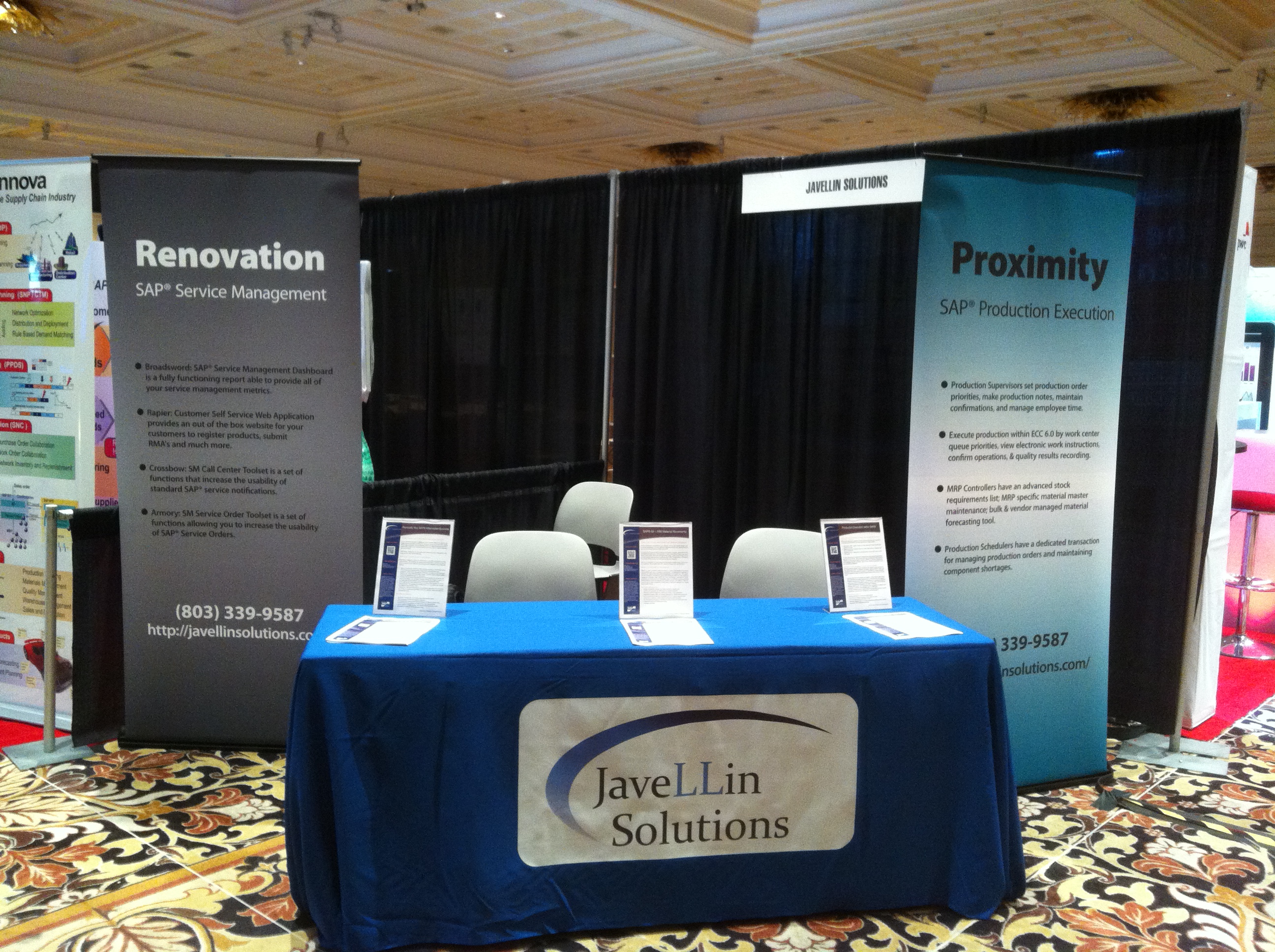 So, this look and feel works for a small regional show.  In general, it gives a good folksy feel. Not what I wanted to project at the big show.  Now, don't get me wrong.  Those of you that know that me know that I'm not the flashy type.  I'm very straightforward, down to earth, and certainly a bit on the geeky side (I love my woot shirts).  But I digress.  Now, lets fast forward one year….
Notice, the distinct upgrades of the booth itself.  We have a real backdrop, a little podium, and we weren't hiding behind a table like someone taking orders, afraid to mingle with the crowd.  Now the other thing to really notice, we have people.  A special thanks to Bob Auman, Amy Opheim and Dave Delaney who came out and helped us man the booth.  With their help, we projected an air of legitamacy.   Last year, we were 2 guys sitting at a table, this year, we were 5 people floating around, meeting, greeting and having fun.
What a difference a year makes,
Thanks for reading,
As always, thanks for reading and don't forget to check out our
SAP Service Management Products
at my other company JaveLLin Solutions,
Mike