Now, I have to confess, doing the define number ranges step the first time was a huge pain.  The way the screens are setup don't follow the standard convention of a number range screen.  For example, Change Status, or Change interval have no buttons.  But I'll show you how to navigate through this…  Again, if you missed yesterday's post, this the second step in configuring your warrant claim, at least it's the second menu item listed.  Use transaction OWTY to get to this screen.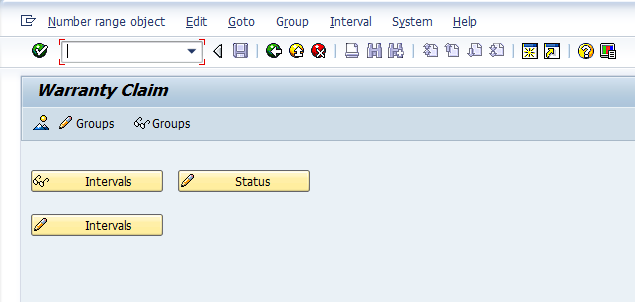 So, when you first arrive at the screen, it looks like any other number range.  The biggest difference is that there is no predefined number range interval.  So before you can do anything you need to create the first number range.  Here's how you do it.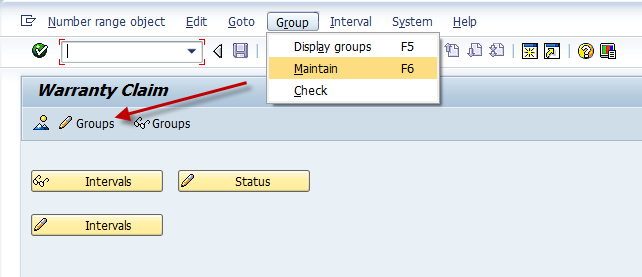 You can either press the change groups button, or use the menu Group–>Maintain.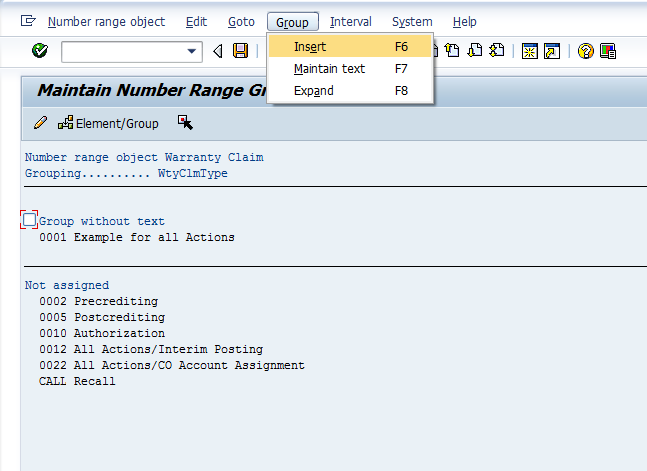 Once you arrive at this screen, you need to use the menu Group–>Insert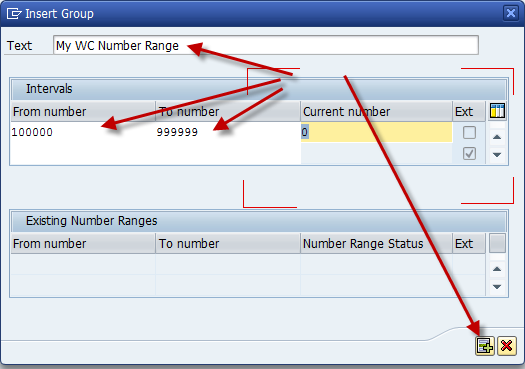 On this screen, give a text/description, the to and from interval, and then press insert.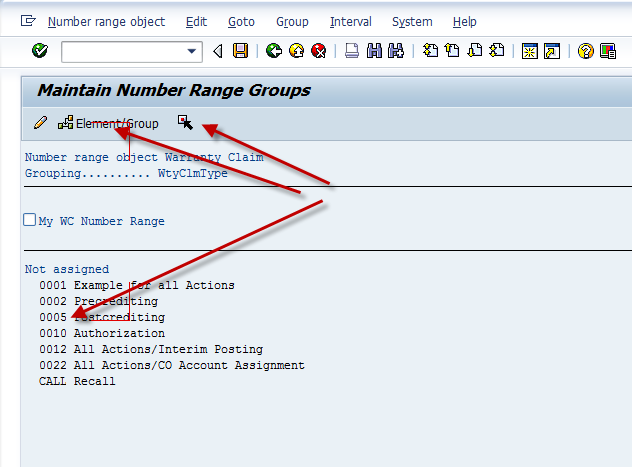 Now, you can finally do the standard task of assigning your claim type to the number range.  Keep in mind, you will have to revisit this step if you create a new claim type (which I will recommend in a future post 🙂 ).  So, first check the box next your number range (mine is My WC Number range).  Then place you cursor on the range you wish to assign.  I chose 0005 for this example, press the select button, then press the Element/Group button.  If you did it correctly, you should see this: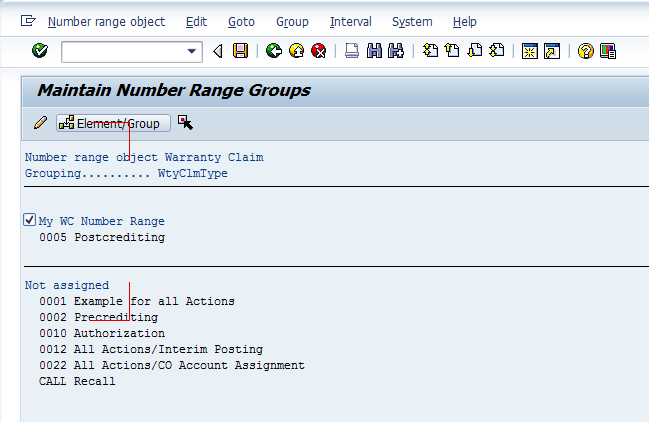 So, that's the trick to getting your number ranges rolling for warranty claims.
Thanks for reading,
As always, thanks for reading and don't forget to check out our
SAP Service Management Products
at my other company JaveLLin Solutions,
Mike