It's interesting.  When I think of a call center, I think of returns and repairs.  Well, out of the box, SAP doesn't provide an action box to accomplish that.  Originally, when I designed the functions for an action box to do just that.  It took a while, but I finally figured out how to pull all the pieces together to make this a truly useful piece of software.  I've talked about Renovation in some past posts, but now it's finally coming together.  Today I'd like to give you a look at the return sales order functionality.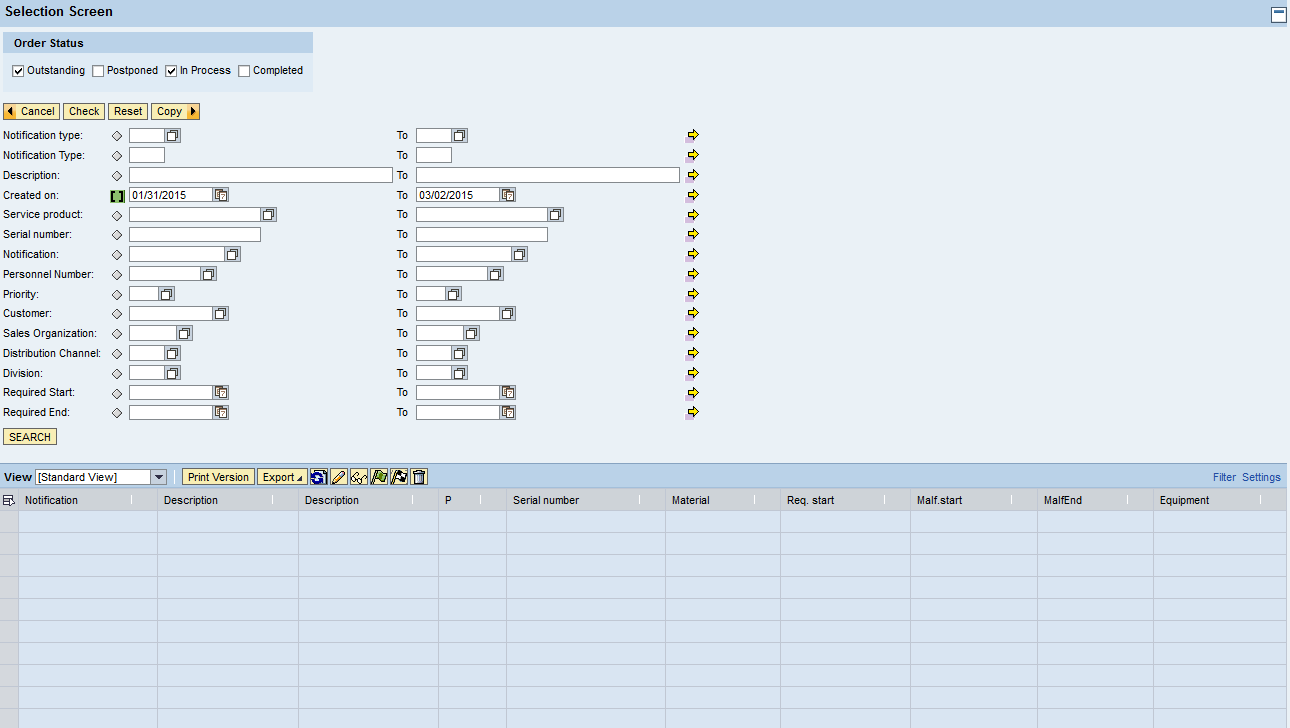 First we begin with a look at the notification list.  This is similar to the IW58 list, with some enhanced selections.

Now, the real improvement over the IW58 list is what we provide here.  We include all the typical fields that IW58 shows, and we added our own fields.  The best in my opinion is the status.  But it's not just the SAP system status, rather it gives you the quick list of RMA created, Repair in Process, waiting for equipment, etc…  the sort of information you'd only find by digging through the document flow, one notification at a time.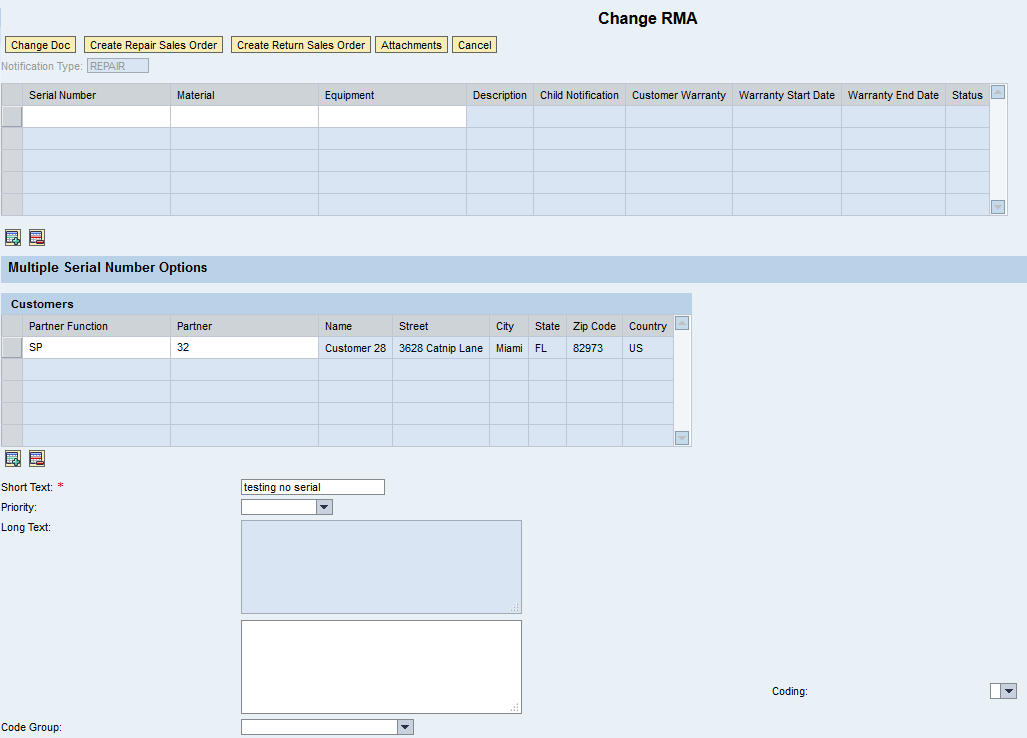 This is our fully customizable change notification screen.  Including the ability to add multiple serial numbers.  If you want more info on this, check my previous post, or email me and I'll give you all the details.  Now I'm going to select Return Sales Order.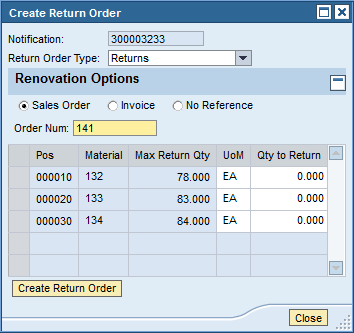 Now for what we came for…  this little window lets you pick the sales document type, then you can link to whatever type of document you want. (sales order, invoice or nothing).  Whatever you pick will be linked in the document flow.  Once you enter in the number, we pull in all the items, included the up to date quantity that hasn't been returned.  You enter in the qty to return, and press create return order.  Now you get a sales order with the items, linked to both the notification and original sales document.
I think this is pretty cool.  And if you like this, wait till you see what I've done with the repair sales order.
Thanks for reading,
As always, thanks for reading and don't forget to check out our
SAP Service Management Products
at my other company JaveLLin Solutions,
Mike