If you use service contracts in SAP, I'm sure you must have found how challenging it is to see the cost versus revenue of the complete contract.  I mean, without a lot of fancy programming, to see all of the service orders and their costs that are associated with a contract can be an incredible challenge.  So with the information so hard to come by, how do you accurately price a service contract?  And just how much money is your business losing every time you sign a contract?  What if you had an out of the box report that could show you exactly how each of your contacts was doing?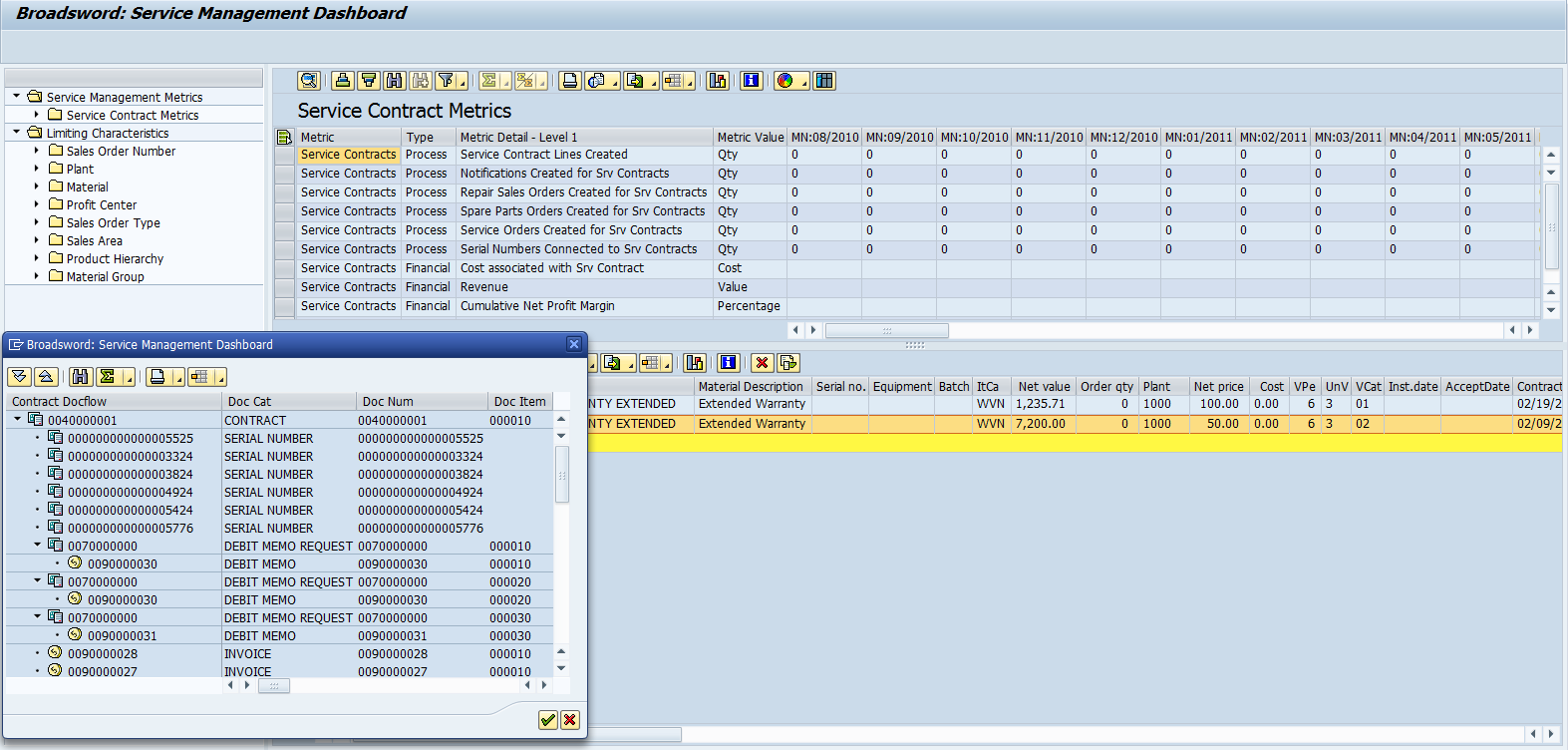 Our Service Management Dashboard can you provide you everything you need.  Detailed analysis of each contract, the complete document flow showing you every thing that has happened with the contract.  You can even project the upcoming revenue for a contract.
if you think your business could use this information, check out this demo.
As always, thanks for reading and don't forget to check out our
SAP Service Management Products
at my other company JaveLLin Solutions,
Mike