Since I'm working on training someone completely new to SAP and ABAP, I'm realizing there are a lot of tricks that I know that I take for granted.  One of the things I realized was the ABAP Help On feature.  It's actually very good and often even includes sample code to show you how it looks.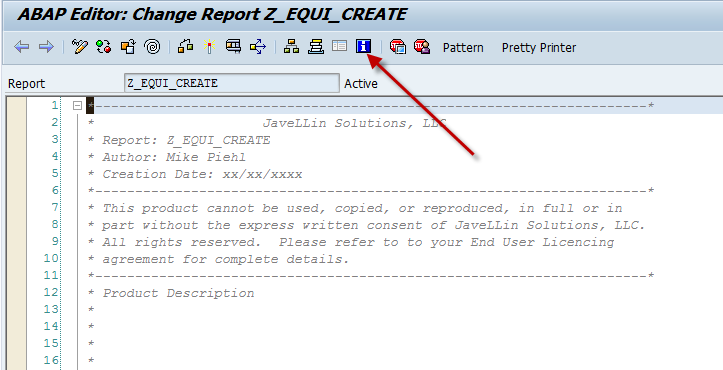 This is the magic button.  If you have some text highlighted, it will pull it directly into the next screen.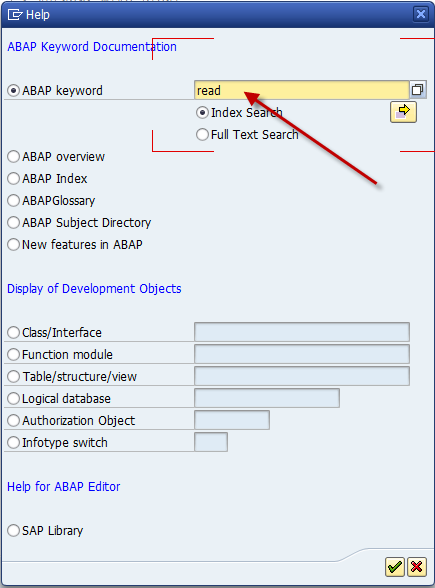 Now, there are a lot of options, but the most commonly used by me is the first option.  enter in your keyword, take the defaulted index search and hit enter.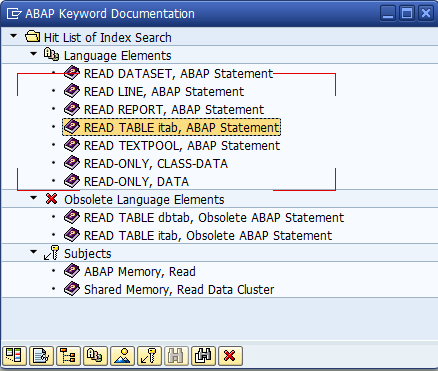 Now you get your result list.  Find the best match and double click it.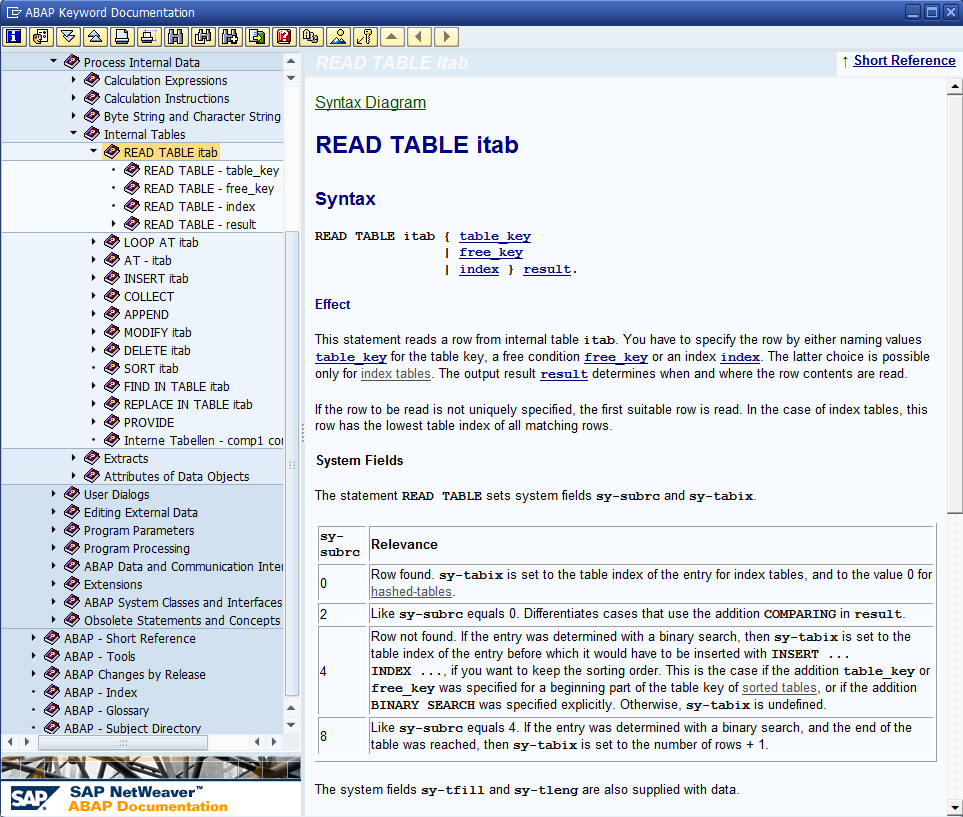 it will come back with a good explanation, syntax diagrams, options you can attach, and sometimes sample code.
in addition, it drops you into the correct place in the help menu, so if you didn't pick exactly what you needed, you might see it in one of the nearby menu options.
Anyway, basic to my expert readers out there, but if you don't know much about ABAP, it could come in handy.
Thanks for reading,
As always, thanks for reading and don't forget to check out our
SAP Service Management Products
at my other company JaveLLin Solutions,
Mike